Onboarding and Orientation are your first opportunities to develop a meaningful and lasting relationship with your new hires. Onboarding is an ongoing process of building engagement from the first point of contact until the employee becomes established within your organization. Orientation is the crucial stage of the onboarding process where new employees learn about the company and their new responsibilities within it.
Studies have shown that taking the time to lay a solid foundation during the onboarding process boosts employee retention and benefits everyone involved:
Staffing turnaround times are substantially shorter
Other employees carry less of the burden and focus on their top priorities
New hires are useful and productive quicker and stay with the company longer
Candidates can be proactive and take steps to familiarize themselves with the company on their own time, reducing their stress and your expense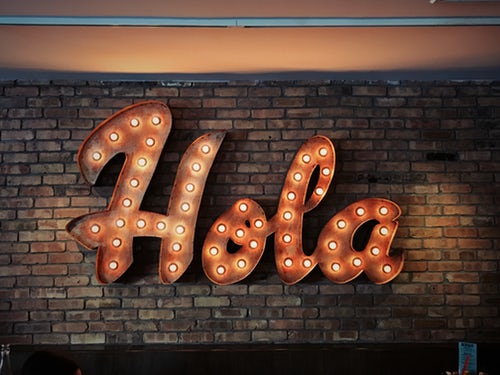 Photo by Jon Tyson on Unsplash
Ensure your incredible new employee's first day is productive, purposeful, and organized to make a great first impression and improve your odds of retaining top-tier talent. Here's how:
1. Send a personalized email to welcome the new employee a day or so before their start date. Include time, date, location, and the name of the person who will be heading up the orientation. List anything they should bring with them. Identification, meals, special equipment or clothing–make a comprehensive checklist and keep it current. Let new hires know what to expect on their first day. Include organized links to employee handbooks, FAQs, legal paperwork, policies and procedures, videos, and tutorials. These systems should be continuously improving as you get feedback from your new hires.
2. Prepare your staff. Gather your staff (or send an email) a few days before your new hire arrives. Encourage and facilitate ideas to welcome and successfully onboard fresh recruits. Note their job title, direct supervisor, and pertinent information, and get your team excited about what this new player is bringing to the table. Select an amazing company representative to show them around. Choose an ambassador wisely to ensure your corporate culture is accurately and positively reflected. They will be responsible for helping them settle in over the next few weeks, and even years. Involve senior leadership, mentors, and A-Players to put your company's best foot forward.
3. Nail the basics. It really isn't rocket science. New employees require some basic tools to get started. It is astonishing how many first-day horror stories are out there–new hires showing up to a workplace that has failed to provide them with a desk, a computer, or even the most rudimentary supplies. Implement an excellent automated onboarding system, but be sure to provide a personal touch as well. There is no shortage of paperwork with new hires. A comprehensive introduction package complete with business cards, email account, keys, security codes, calendars, and the like let people hit the ground running. Add important dates and benchmarks to their calendar, including training, follow-ups, performance reviews, and meetings to allow new employees to feel like part of the team immediately. Your employees should have the tools they need at all times, but it is especially important at this fledgling stage. You get one chance to make a first impression–make the most of it.
4. Go above and beyond. Be unique and memorable. If the new employee has recently moved to your area, provide a welcome package for the family. Gift certificates for great local restaurants. Maps. Points of interest. Tips on getting around. A local gym membership. Think outside the box to welcome your new hire and it will not soon be forgotten. What better opportunity to showcase your culture, your vision, and your values than by fostering an immediate sense of community?
5. Teach new hires to speak your language. A comprehensive glossary of company acronyms, industry terminology, and buzzwords makes the whole process less intimidating and facilitates quicker assimilation, integration, and productivity. We've all been "left out of the loop" at some point and know how unpleasant and counterproductive it is. Letting people in on your lingo is a simple and effective way to catch someone up-to-speed quickly and make them feel like part of the conversation from the get-go.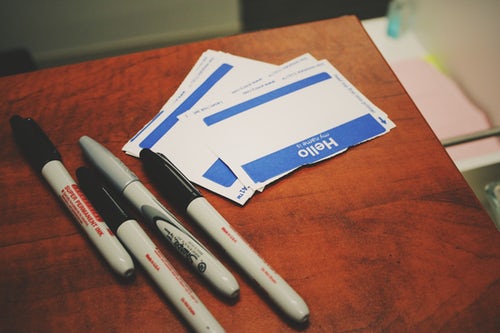 Photo by Jon Tyson on Unsplash
6. Make remembering names foolproof. Remembering names is a daunting task for many of us at the best of times. It can cause a great deal of anxiety and requires a lot of brain power. During orientation, new hires should be focused on learning tasks at hand. Take the pressure off by creating an organizational chart with individual and team photos. It lets new employees breathe easy and avoid embarrassment by studying at their leisure later. Be sure to include name, contact information, position, and supervisor.
7. Meet the team. Start with the new hire's immediate supervisor, then team or department members. Nothing sets someone's mind at ease like meeting the people they'll be working alongside. Try not to introduce too many people at once, and ensure your new hire can steal a moment to review the organizational chart, names, and photos along the way.
8. Tour the facility. Getting the 'lay of the land' helps people to relax in their new surroundings. Where do you park? Where is the supply room? And more importantly, where are the donuts? Take this opportunity to go through security protocol, check that all keys and ID cards work properly, and ensure that your new hire is confident and comfortable getting around.
9. Answer their questions. Getting the same questions time after time? Your FAQs and handbook probably require improvements. Take the time to lay the groundwork by answering questions thoughtfully and thoroughly. Don't be afraid to say "I'll get back to you on that." No one has all the answers 100% of the time, and it sets the tone for transparency and doing things right–the first time!
10. Paint a clear picture of what success looks like. Just like our amazing office manager says, "clear is kind." Just because someone has amazing skills and capabilities doesn't mean that they will automatically 'translate' in their new position at your company. Even expert new hires can feel a bit like a fish out of water when they find themselves in a new environment. Clear, measurable goals and realistic expectations set the right tone from day one.
11. Get started. Find a practical way for your stellar new hire to make a valuable contribution on their very first day. It cements the relationship and creates an air of excitement and possibility.
12. Follow Up. Everyone has questions. Ensure that a dedicated team member is available to answer them. Schedule a post-orientation follow-up (with a senior manager if you aren't available to do so personally) after their first week, and at key intervals for their first year. New hires are particularly susceptible to turnover during the first three to six months. Onboarding is a process, and if you do it right, your employee retention rate will skyrocket. New employees who feel valued and heard tend to stay with organizations for significantly longer periods of time.

You spend untold fortunes recruiting, vetting, hiring, and training stellar employees. Don't let your time and money go to waste. Make sure your new hire's first year is positive and productive, and you will see far greater job satisfaction and long-term employee retention.