strategic planning program details
diagnosis – phase one
Before a strategy can be formulated, the most important challenges to be overcome must be defined. It starts with a broad analysis of internal and external forces impacting your business and concludes with a diagnosis – a convergence of a narrow set of carefully chosen critical challenges to be overcome by your strategy.
The analysis is conducted through a series of virtual workshops that examine your external environment, your industry, your competitive environment, and your customers using a broad range of analysis tools.
The process ends with a diagnosis that provides a set of significant yet realistic business opportunities to pursue.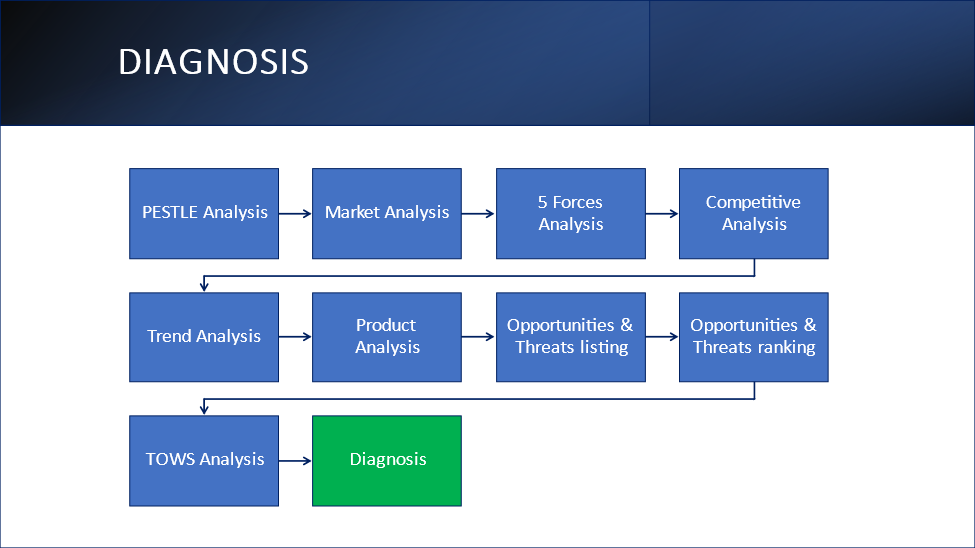 STRATEGY – phase two
Your strategy is composed of coordinated policies that focus your limited resources and align the actions of every worker in the organization to overcome the critical challenges defined in your diagnosis.
The most effective growth strategies begin with the creation of a mini-monopoly. This could take the form of an underserved target market or a unique product or service category. But once a business dominates a market, it can then leverage this position to expand into adjacent markets.
Based on the research and analysis completed in your diagnosis, here we will help bring clarity to the market you play in and design an integrated approach for dominating that market.
This is accomplished in a full-day on-site workshop with you and your leadership team. The process begins with a thorough analysis of your target market, leading to the design of the distinctive capabilities that will strengthen your competitive advantages. Done right, this process builds a protective mote around your customer relationships, allowing your business to grow faster with reduced risk.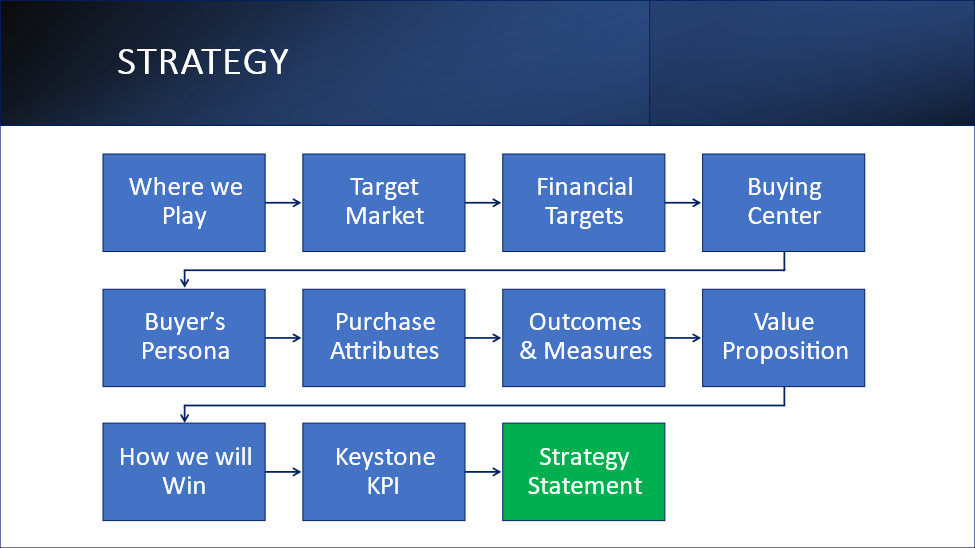 IMPLEMENTATION – phase three
To bring your strategy to life, we will break down the key steps required to implement your strategy and achieve your growth objectives. This includes designing a roadmap with target dates and accountabilities plus a meeting/reporting structure for managing and updating the plan as necessary.
This is accomplished in a full-day on-site workshop with you and your leadership team.