The Wardell BPM (Business Process Management) Program is ideally suited to mid-market businesses targeting scalability and significant value creation.  Market value growth is achieved through a combination of EBITDA and earnings multiple growth.
THE CHALLENGE
While there are numerous factors to consider, a company's market value is primarily tied to the confidence a buyer has in the ongoing stability and future growth of its earnings, so the question becomes, how do we increase the predictability of that future growth? Or how do we make a company truly scalable?
To accomplish this, many companies attempt to implement a set of Standard Operating Procedures (SOPs) to help ensure that work is standardized, and knowledge and expertise are retained within the business. This approach can be adequate while the company is still small. Unfortunately, SOPs alone cannot ensure that growth remains sustainable. During periods of rapid growth, systems become more complex and interdependent, making it difficult to keep processes up to date and ensure they remain connected with the company's strategy. Consequently, process outcomes become increasingly chaotic and system failures happen more often and with more dire consequences.
Companies with high levels of operational independence are 2.5 times more likely to scale quickly and achieve significant growth.
When processes fail, mission critical decisions fall back on key individuals and functional silos start to form. This issue is compounded as people, unfamiliar with the company's policies and culture are added to the organization, increasing the risk of operational errors, and putting the business model under ever increasing stress.
The collective strength that once enabled the business to succeed unintentionally becomes the barrier to scalability and value creation.
THE SOLUTION
To achieve true scalability, processes must be aligned with strategy, actively managed, and monitored across all functions and departments at all levels of the organization. To do this, they must first be organized into a cross-functional framework. The most comprehensive framework for effective cross-functional process design and management is Business Process Management. BPM will help all stakeholders to visualize and improve the working relationships across and between the various functions of a business, in accordance with its strategy.

THE WARDELL BPM PROGRAM
The Wardell BPM Program is purpose built to deliver value creation through scalability to mid-market companies.
PROCESS ARCHITECTURE
Businesses fail to produce results when their strategy is not connected to the work being carried out each day. A process architecture serves as the link between strategy and work, telling the end-to-end story of what you do in your business (via value chains and value streams). It then deconstructs it through proper documentation to a micro level, explaining through an appropriate level of detail how you do it (via procedures with task instructions). Designed properly, a process architecture ensures your business processes create and deliver value to your customers based on the directions given by your growth strategy.

To build this out, we conduct a series of workshops to guide you and your leadership team to create and organize your core business processes into a fully documented, interdependent Process Architecture. Once this is completed, your entire team will understand precisely how your business creates and delivers customer value. Over time, this results in a broad cultural shift towards a more systemized way of thinking.
PROCESS DOCUMENTATION
Once your process architecture is in place, the most complete way to document your processes is with swim-lane diagrams and work instructions. This expands the work that was done on the process architecture by diving to deeper levels of detail to explain HOW the work gets done.
Organizations with formal process documentation are twice as likely to meet their performance goals.
Through a series of workshops and off-line interviews, we model your business processes using Business Process Model and Notation (BPMN) diagrams, the "gold standard" for business flow charting. BPMN diagrams visually communicate the complete process logic using a common language with clearly defined rules that can be understood by all relevant stakeholders who read them. Task instructions (text, images, or videos) are used to document the most granular levels of the process. The result is a consistent approach to systemization across your entire organization.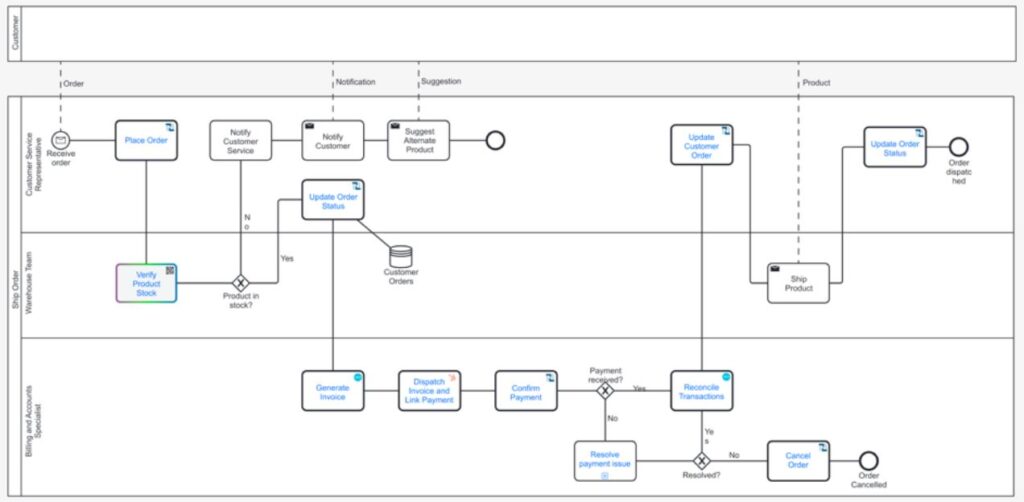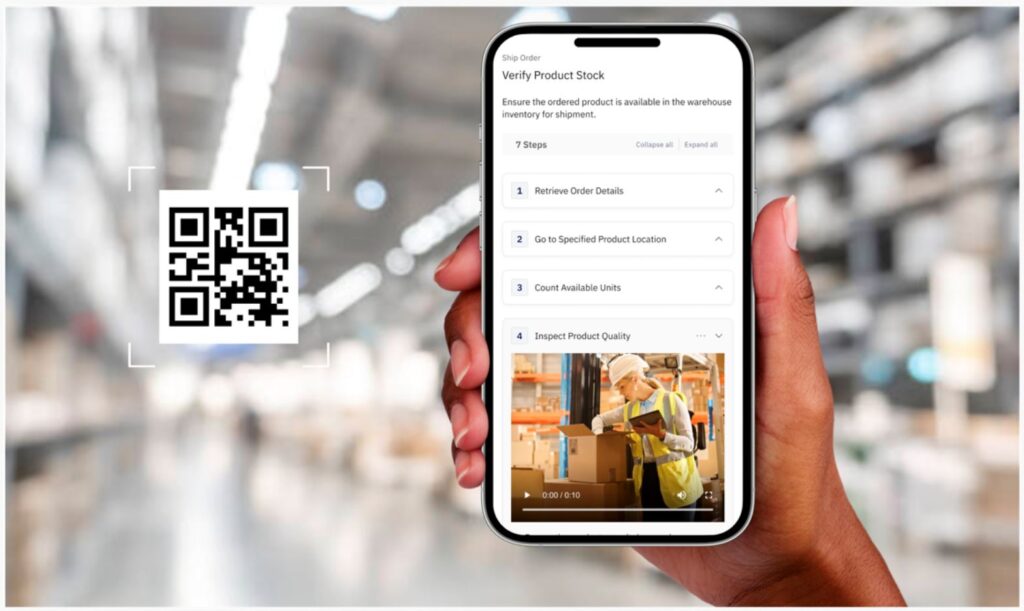 Priorities for where to begin this work are dictated by their strategic relevance, in consultation with you and your team.
process governance
Process governance ensures that accountabilities are well-defined at all levels of your process architecture to ensure utilization and continuous improvement. Governance is implemented through the application of a set of rules that help identify the most suitable Process Owners for each Value Chain, Value Stream, and documented Process. We work with your team to identify and select the Process Owners who will monitor process performance and facilitate continuous improvement initiatives.
For as long as required, Wardell can support the ongoing management and improvement of your company processes by acting as your outsourced "BPM Office". Over time, your company will take this roll on independently.
technology
The Wardell Systemization Program is implemented through an on-line platform called Klarify. Klarify is purpose-built software designed to create, manage, and improve business processes within an organized process architecture. It will become the "single source of truth" for your company's processes. For more information, visit www.klarify.app
SERVICE DETAILS
PROGRAM OPTIONS
The Wardell BPM Program is implemented through a series of virtual workshops and interviews with relevant stakeholders.
The Targeted BPMN Program is focused on creating BPMN diagrams for specific procedures. For example, you may wish to begin your systemization journey by document just your financial related procedures, without completing a Process Architecture.
YOUR TEAM
The Wardell BPM Program is a transformative process that brings significant scalability and value creation to an organization. To accomplish this quickly and effectively, we assemble a team of systemization experts dedicated to your specific project.
Wardell Business Advisors are experienced business professionals who act as guides and project managers, chairing the meetings and ensuring adherence to the program agendas, keeping everyone on topic, and offering support and advice as appropriate.
Wardell Business Analysts play two key roles. They are trained engineers and process experts who understand and help apply the systemization rules that make up the Wardell BPM methodology. They are also BPMN experts who do the heavy lifting of designing and documenting your specific business processes by engaging and interviewing you and your team.
Klarify Customer Success Managers provide both technical and onboarding support to ensure your company has a smooth onboarding experience with Klarify.
NEXT STEPS
For more information, or to register for a free introductory workshop on Best Practices in Process Management, click here.
---